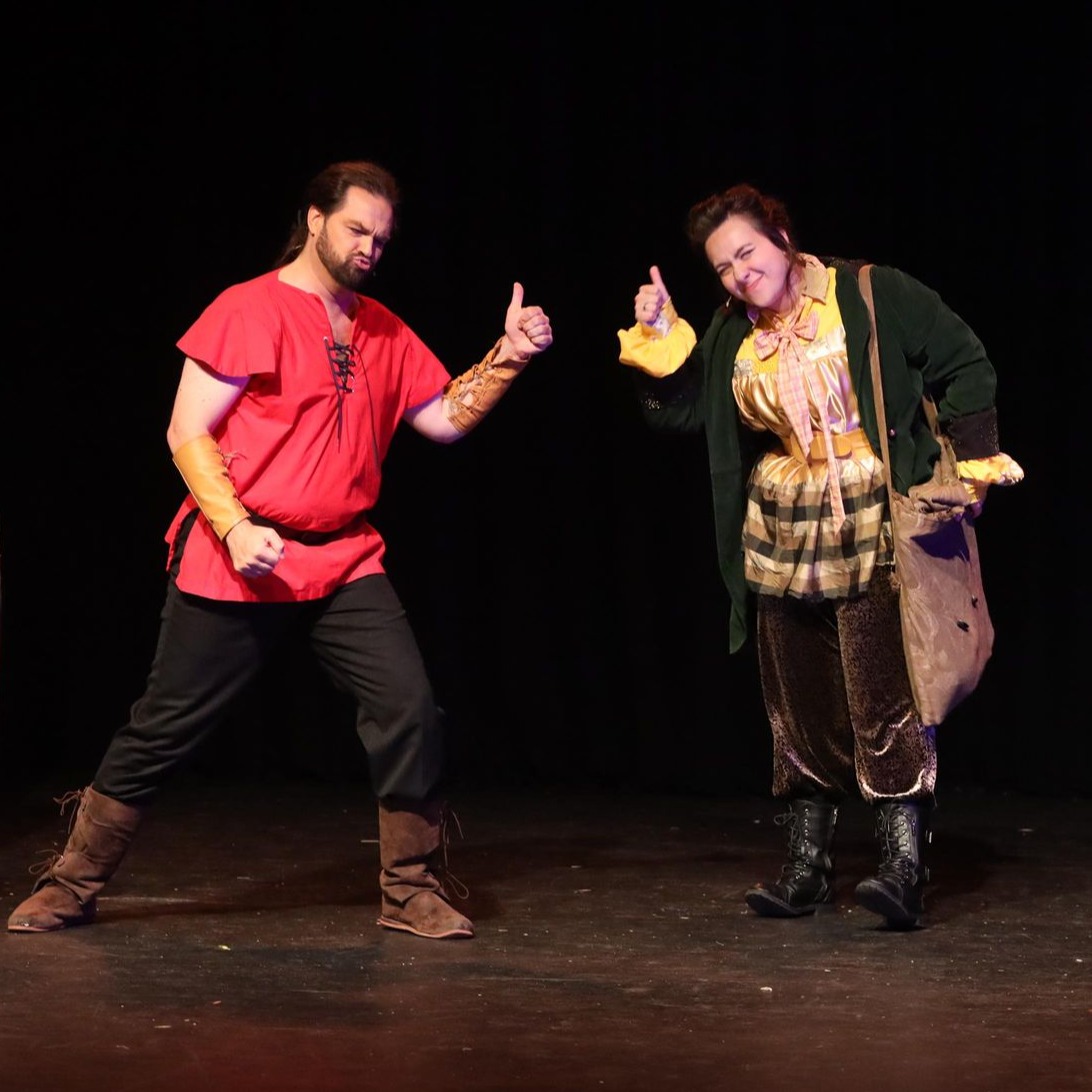 Lefou - Beauty and the Beast
Masquers Theatre - July 2022
Lefou has always been on my bucket list, and it was such an exciting role to play. In this role, I got to explore a new side of Lefou - normally Lefou is played as a buffoonish character with little emotional depth. In this production, director Shawn McWhorter and myself did a lot of work to give Lefou depth and dimension, making her the emotional foil to Gaston's chaos. Additionally, this role demanding a lot of dancing, singing, and physicality.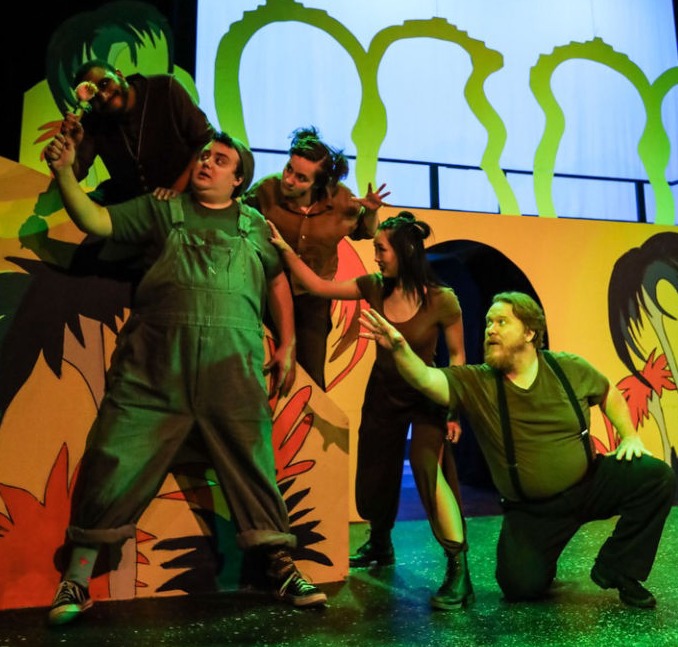 Wickersham - Seussical: The Musical
Lakeshore Players Theatre - January 2020
This winter musical was both a physical and creative challenge for me. As a Wickersham, I played an adventurous silver gibbon with a sense of mischief and chaos. I built this character from practically nothing, and found a great deal of energy in creating this silly monkey from the ground up. I also found this show to be one of the most physically rigorous shows I've been in. The dancing was intense, making use of several levels. I was often on the balls of my feet, squatting, crawling on the ground, and generally pushing my legs and core to their fullest extent.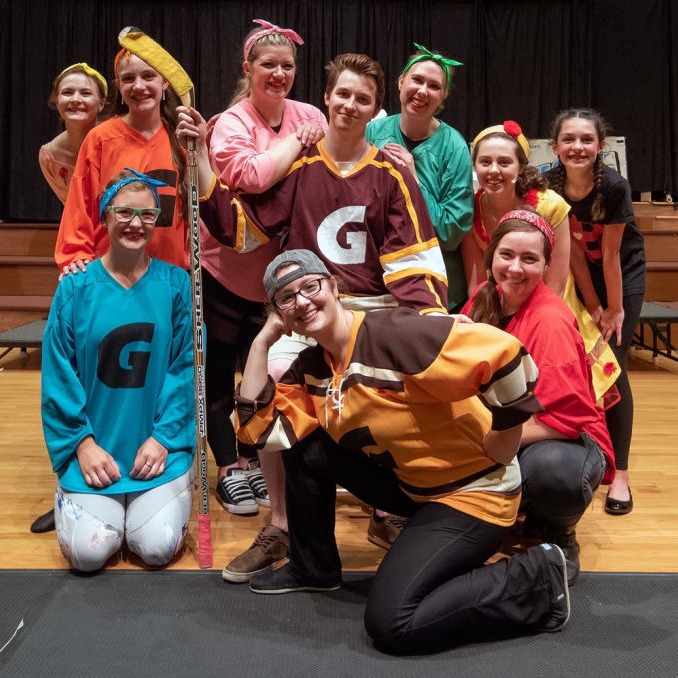 Silly Girl - Beauty and the Beast
Calvary Church Community Theatre - June 2019
For this summer project, not only did I design and stage portions of the production, but I also danced as part of the Silly Girl Ensemble (far right). I had dances in several major songs including Belle, Gaston, Be Our Guest, and The Mob Song. Additionally, I also portrayed the character Monsieur D'Arque and worked as a part of the stage crew.

Photo Courtesy of Craig Vinson
Tweedledee - Alice in Wonderland
University of Northwestern - St. Paul - Fall 2018
In this all-female steampunk adaptation of Lewis Carroll's great classic, I had the privilege of playing Tweedledee (left). This character stretched me in many unique ways, as it was one of the silliest and most unusual characters I've ever portrayed. I worked alongside fellow student Camry Dunker (right) to create characters who were perfectly in sync at all times, whether we were the focus of the scene or not. This production later went on to perform in the Kennedy Center American College Theatre Festival in January 2019.

Photo Courtesy of Twin Cities Headshots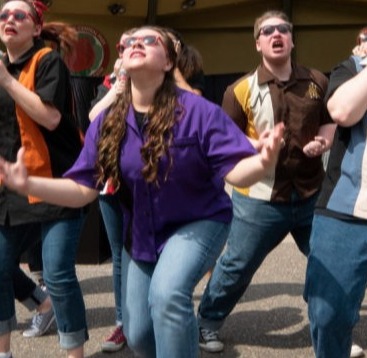 Asher - Joseph and the Amazing Technicolor Dreamcoat
Calvary Church Community Theatre - June 2018
In this production of Joseph and the Amazing Technicolor Dreamcoat, I played Asher, one of Joseph's brothers (left). As a part of the brothers ensemble, I danced and sung in many of the songs, including Joseph's Dreams, One More Angel in Heaven, Go Go Go Joseph, Joseph's Dreams Explained, Those Canaan Days, andThe Brother Come to Egypt.


Cicero, Messala - Julius Caesar
University of Northwestern, St. Paul - May 2018
In this post-apocalyptic version of Shakespeare's classic, I portrayed both Cicero, a cunning senator, as well as the escaped fugitive and soldier Messala (left), messenger to Brutus. One was an upright and proper senator, whereas the other was a passionate and diligent soldier and scout for the resistance.

Photo Courtesy of Twin Cities Headshots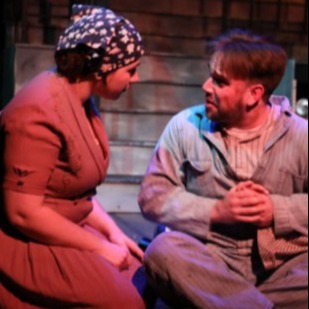 Mrs. Michaelis and Ensemble - The Great Gatsby
Lakeshore Players Theatre - December 2017
In this dark take on the classic novel of the same name, I was both Mrs. Michaelis and a part of the dance ensemble. As a part of the dance ensemble, I had to learn dances such as the Charleston and the Turkey Trot. I also worked in conjunction with other actors to create a variety of unique characters for the various party scenes that are in this play. As Mrs. Michaelis, I took on the role of a serious and weatherworn older woman, and had to strike a unique balance of maturity and concern as I played opposite the jittery and fragile George Wilson.

Photo Courtesy of Peter Brown